Your Favourite Summer Cocktail Awaits! Matcha, Aloe Vera Juice, and Watermelon.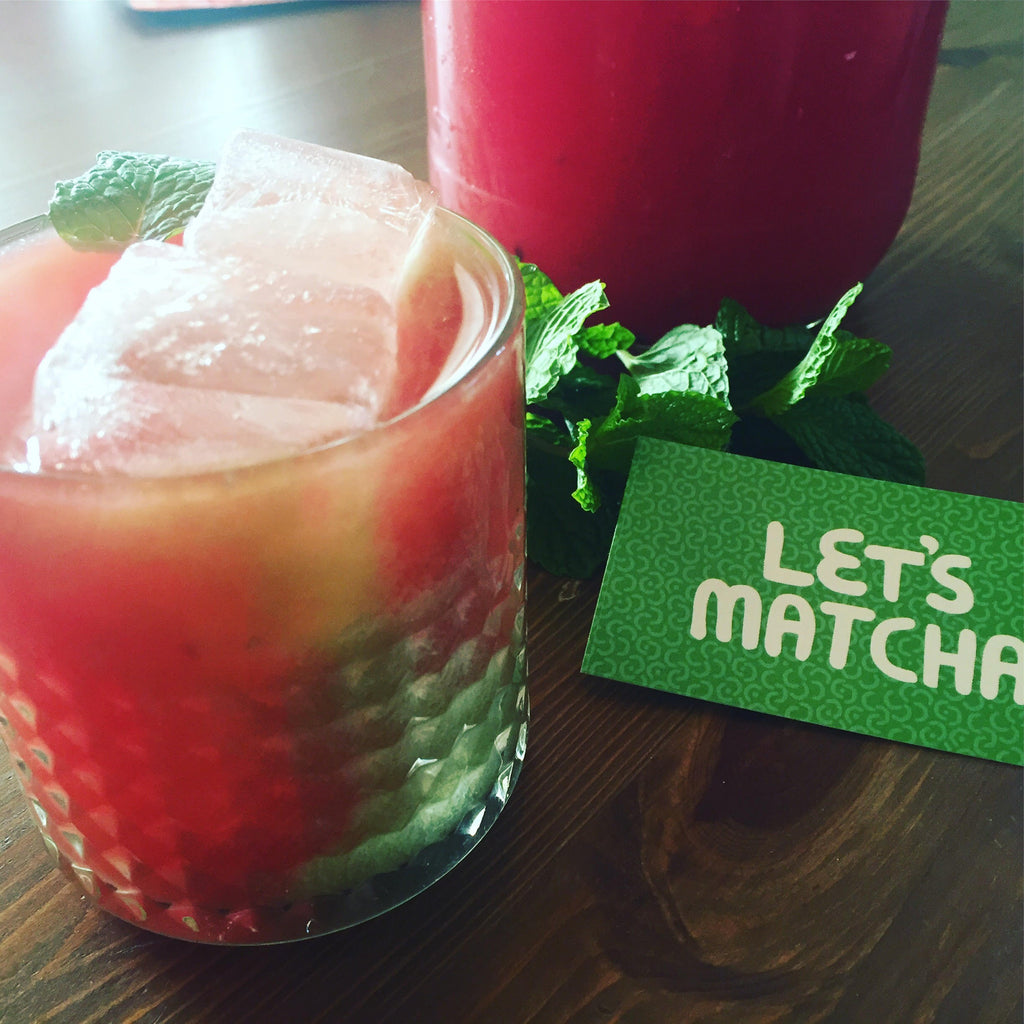 Since it's getting warmer, we've gathered  flavours we associate with Spring/Summer, for a special recipe. What are those flavours? Well, aloe vera juice and watermelon, and do they go well with matcha? Absolutely! 

World class cocktails take creativity, but not necessarily a lot of prep. Walking into this recipe, I thought it might take an hour, but it required 25 minutes. If you ask me, that's definitely worth it. Enjoy the recipe below, and leave a comment if you get to try it at your next bbq!
List of Ingredients: ( Serves 10 )  

 3 x mini watermelons
 1.5 litre of aloe vera juice
 4 heaping table spoons of matcha
 1 bag of ice
 1 bag of mint

 ---------------
Gear:
Blender
2 litre jar (used old pickle ja                         
Cocktail glasses
Blend and remove seeds. You should have a nice puree left once done.
Chill the puree in your fridge for 1hr
Mix matcha with aloe vera juice
Shake vigorously
Add 1 shot of vodka or gin
Pour matcha infused aloe vera over ice.
Add watermelon puree till almost full
Garnish with mint or basil
Serve 
---